2007 Ford Mustang
STRYKER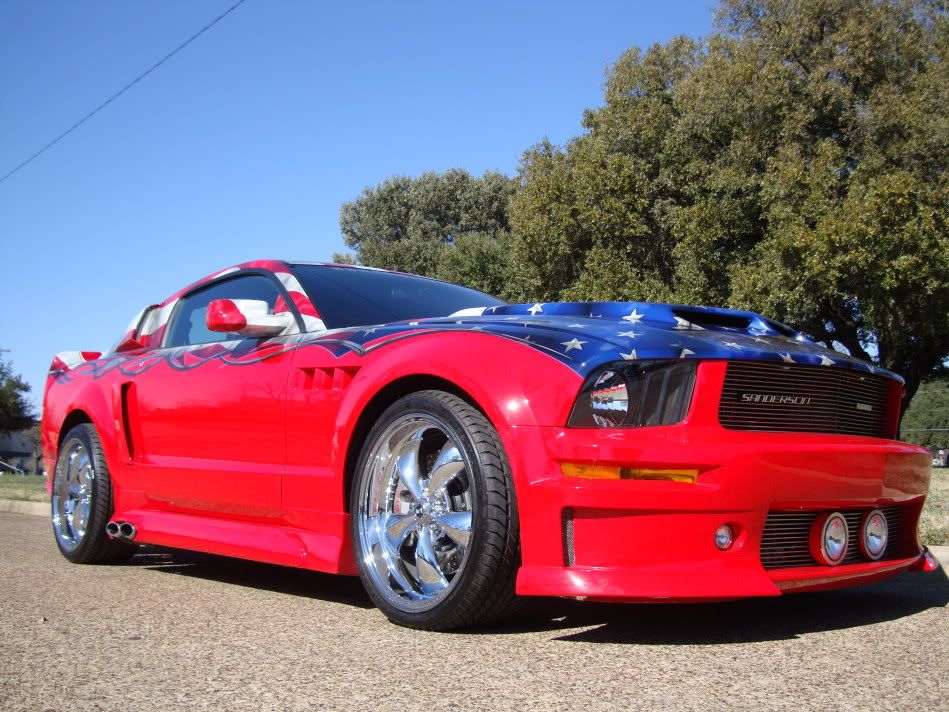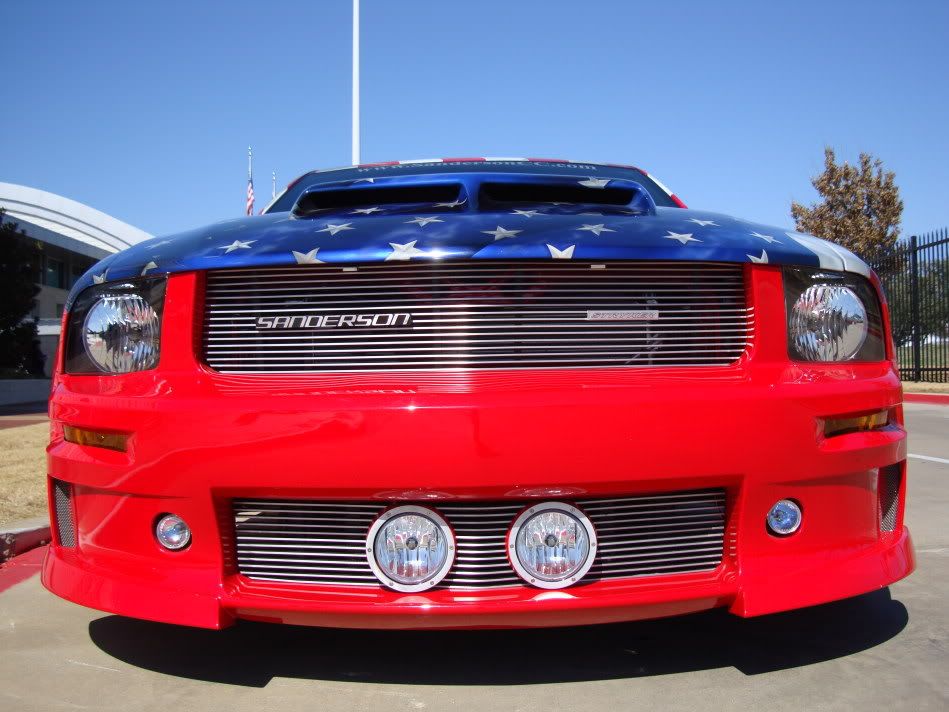 We here at Texas Classic Cars of Dallas are proud to present this one of a kind extreme show car by Sanderson's Customs & Conversions. Top quality craftsmanship and components have went into this mulitiple award winner.
This is Sanderson's signature aluminum grille.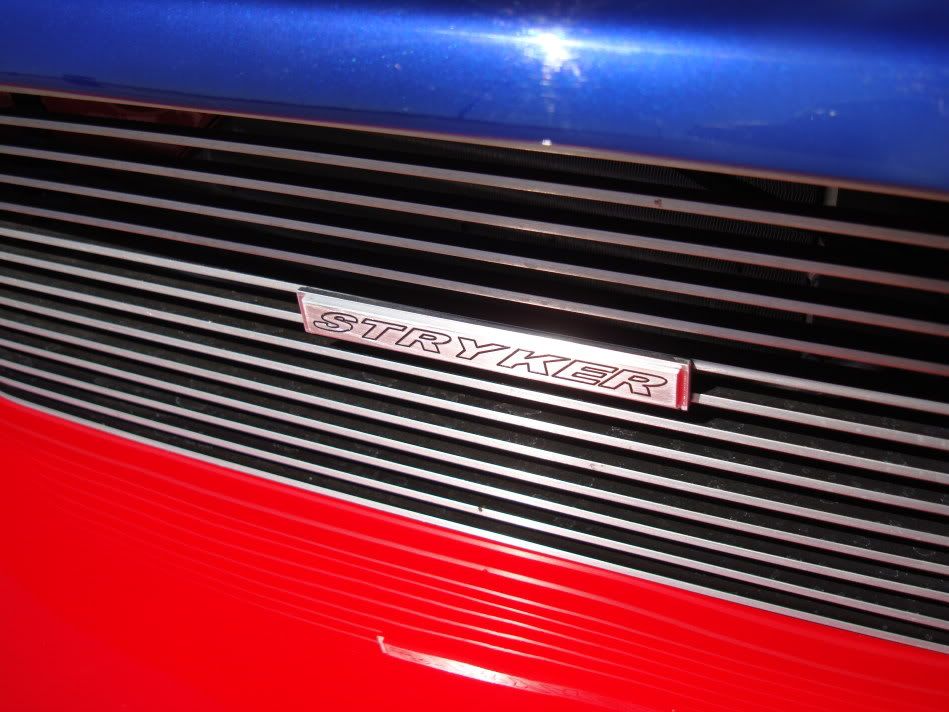 The Stryker name comes from the Stryker Light Armored Vehicles and the Stryker Brigade which are currently engaged in the fight in Afghanistan and Iraq.
The Stryker showcases an unbelievable amount of detail.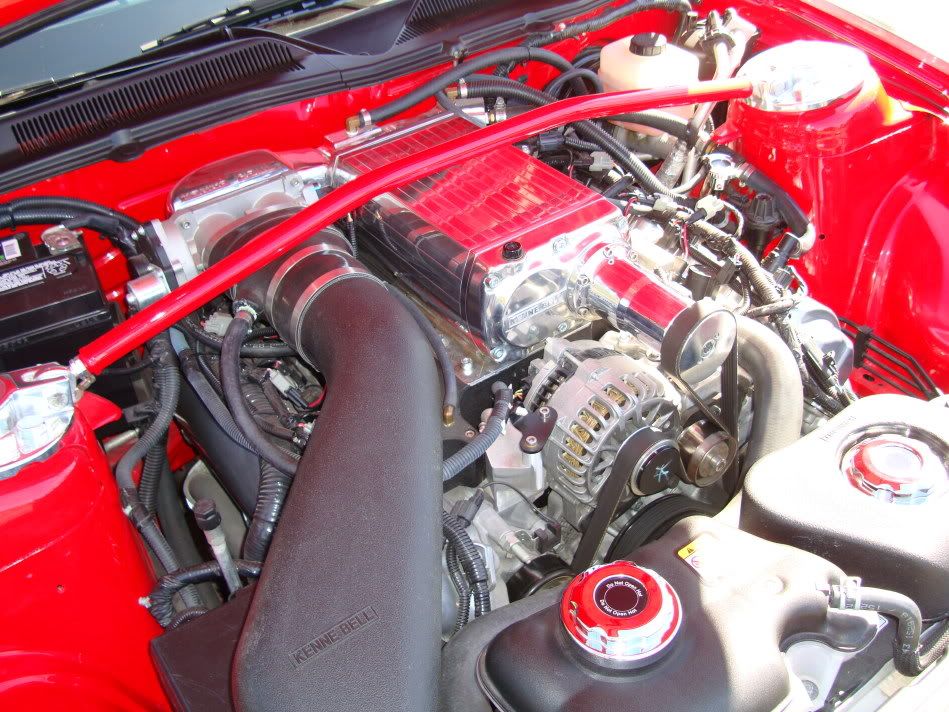 This is the Kenne Bell blown, race prepped and stroked modular V8.
The heart of this Mustang is a Kenne Bell Twin screw supercharged D.S.S. Competition Products prepared Level 10 race block producing in excess of 700 horsepower. This is a completely polished supercharger assembly.
Special thanks goes out to The Dallas Love Field Frontiers of Flight Museum for allowing us to photograph the Stryker Mustangs on their historical museum floor.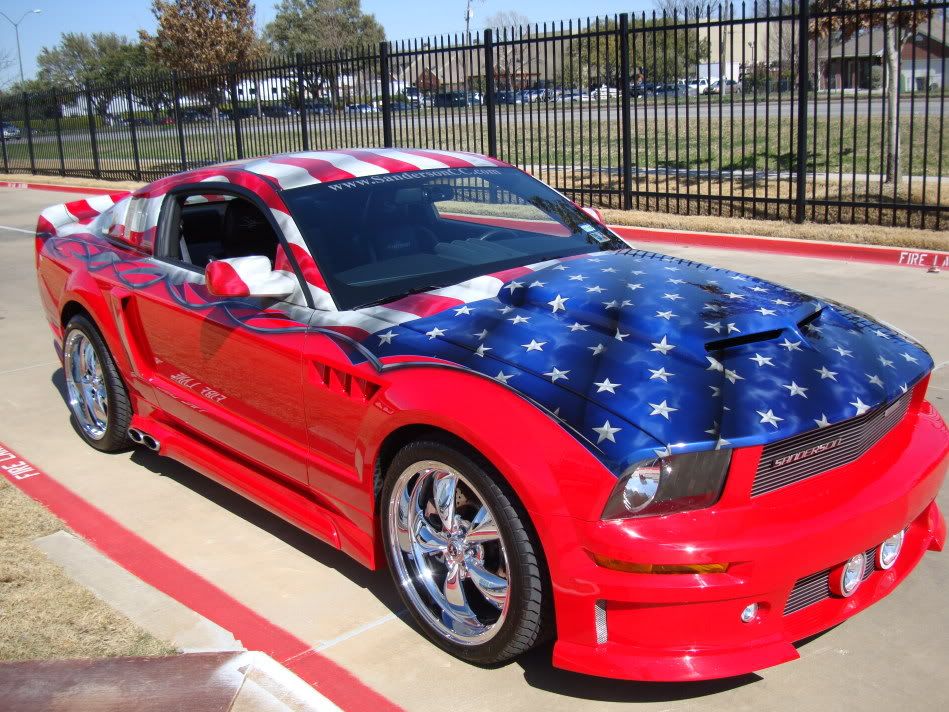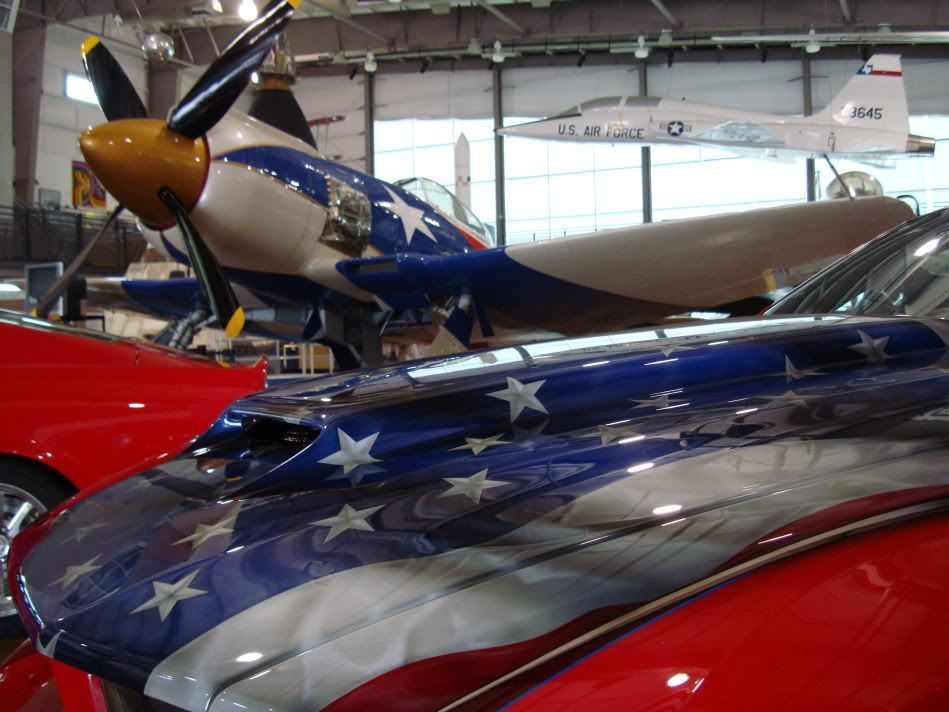 The paint is a custom color, Sanderson Stryker Red, applied by Fady Khoury of Sanderson's C.C. This top tier finish is show quality throughout the car and engine compartment.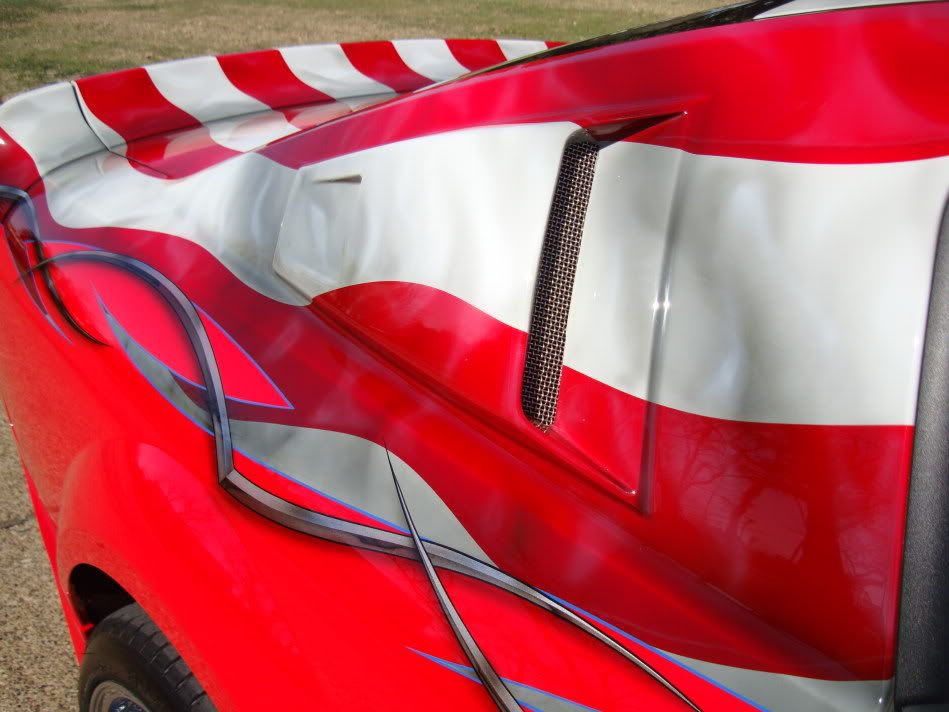 Sanderson's signature side scoops have been integrated into the '07 Stryker.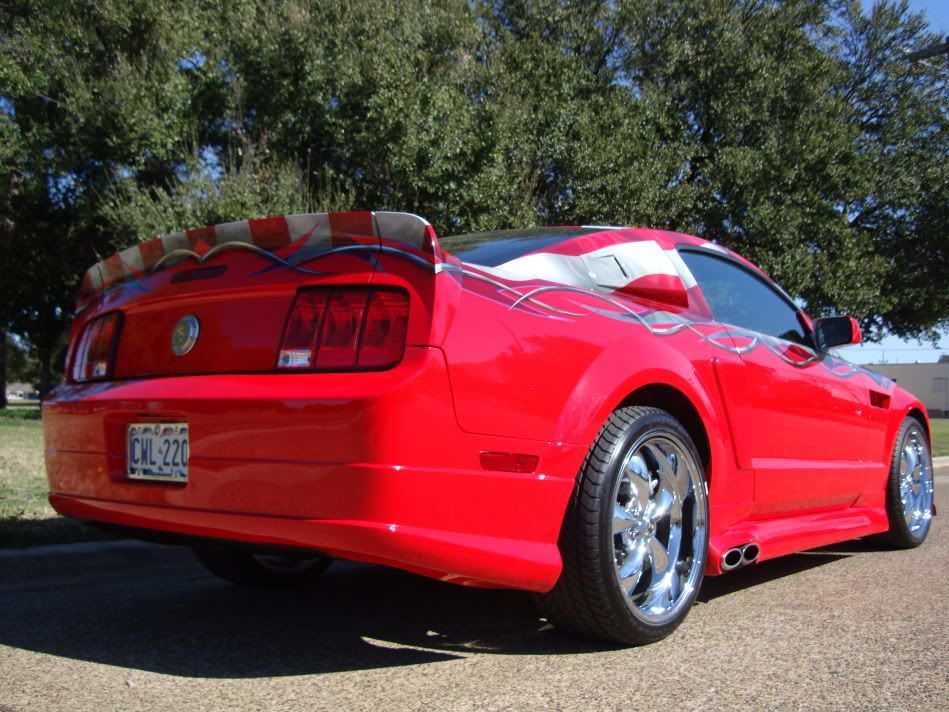 Sanderson's molded in upper and lower scoops, rear bumper extensions, and side rockers. The craftsmanship is top quality throughout this car.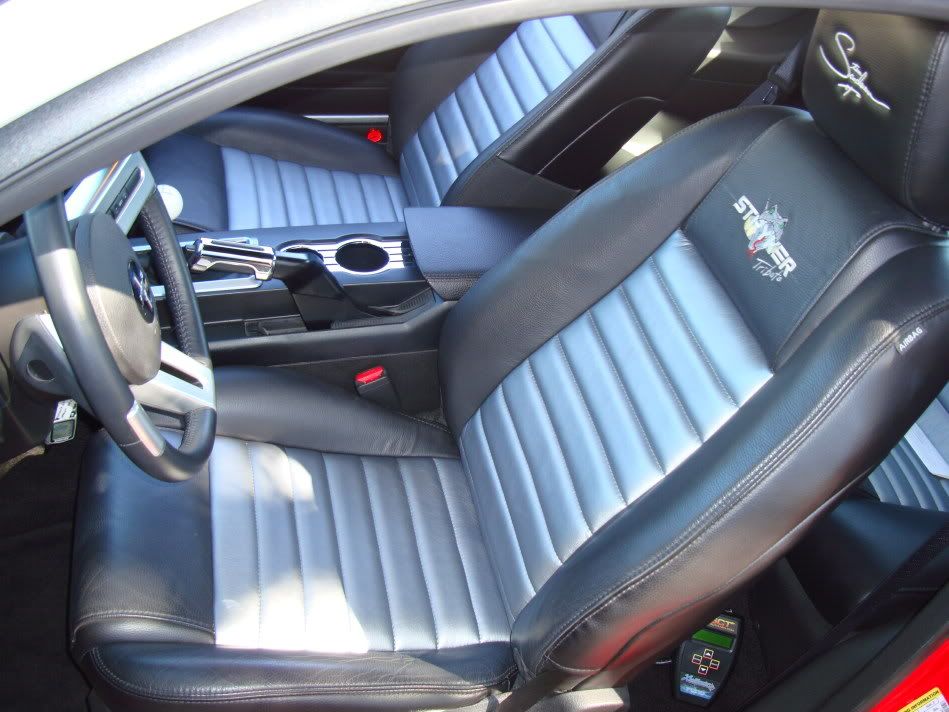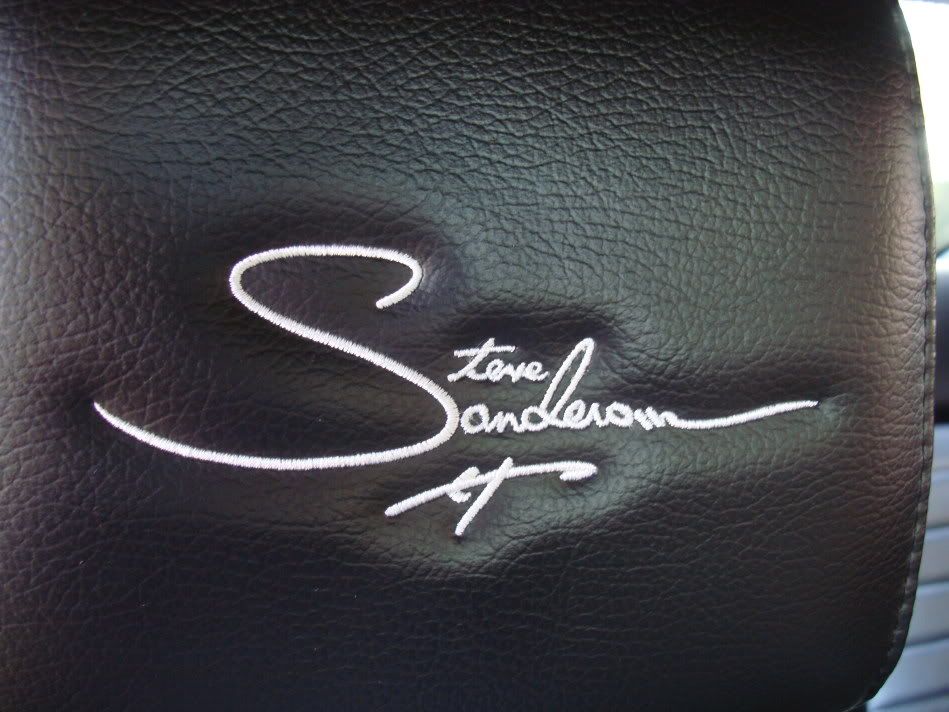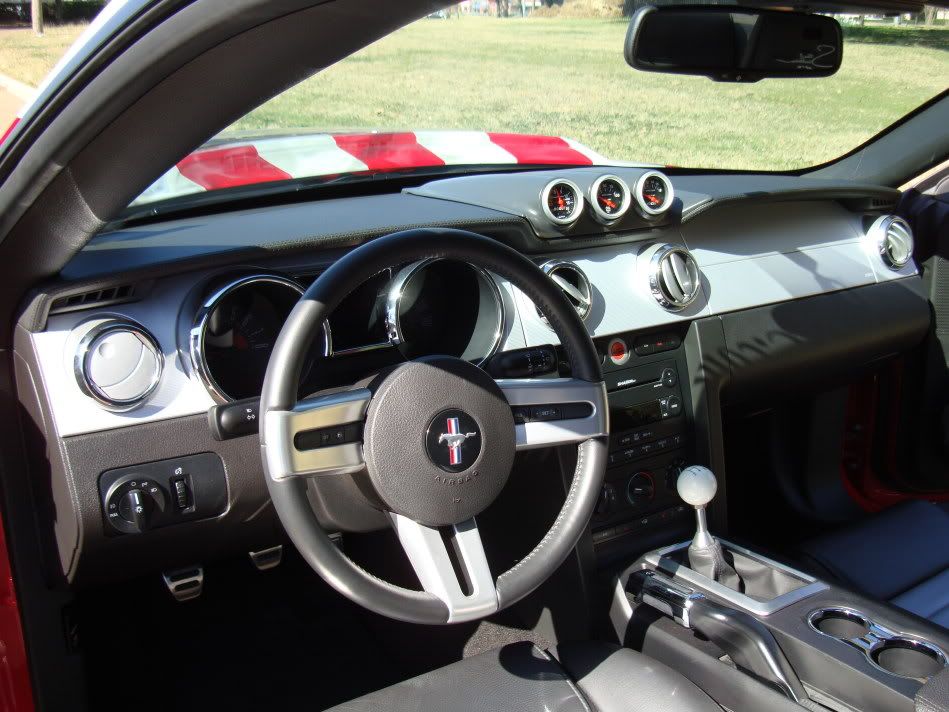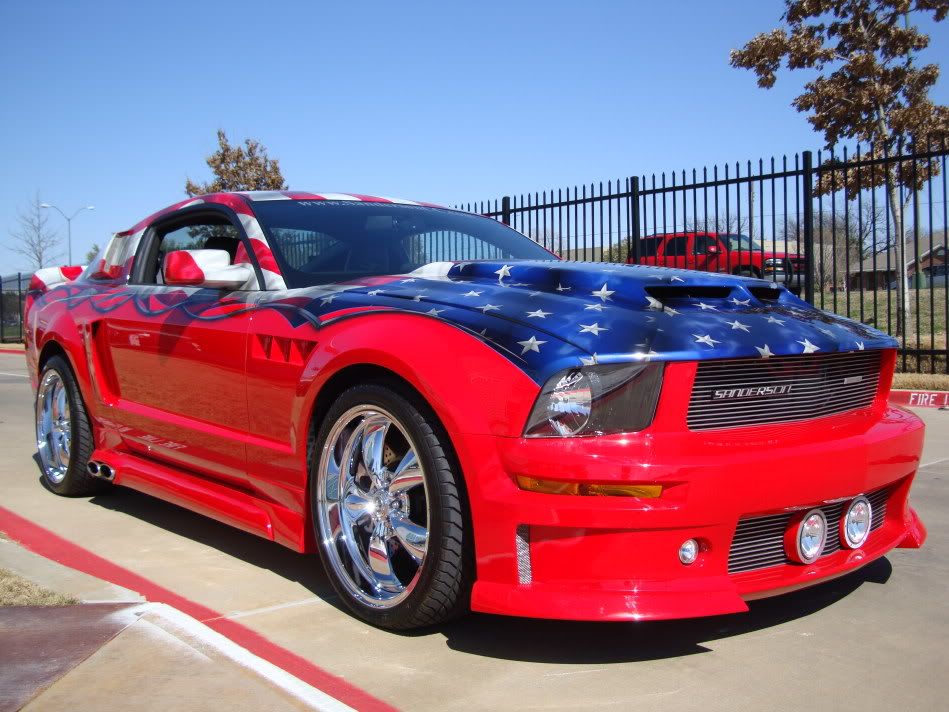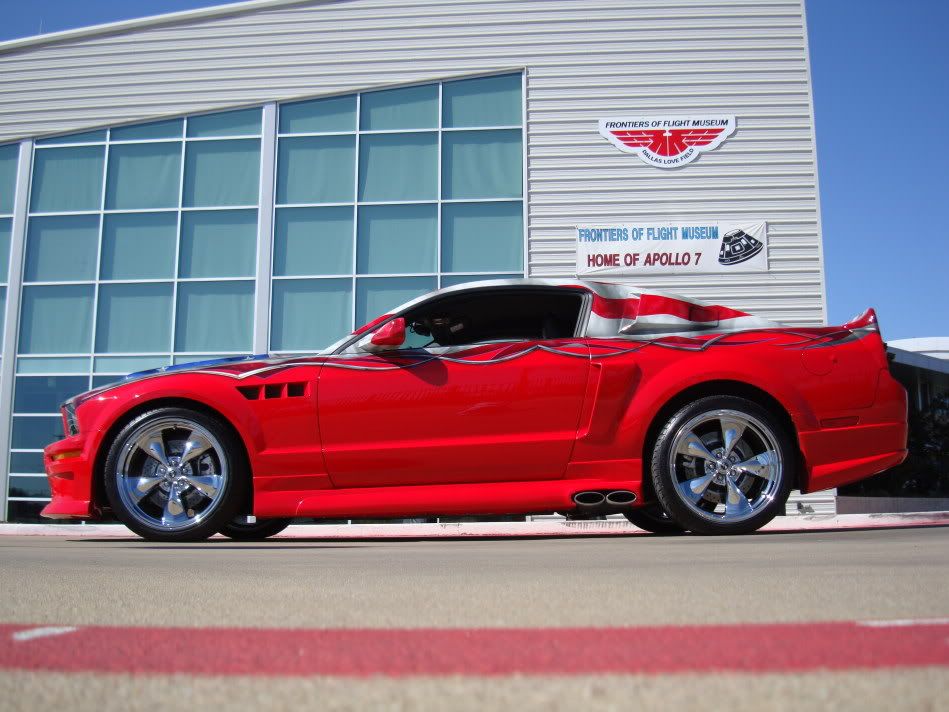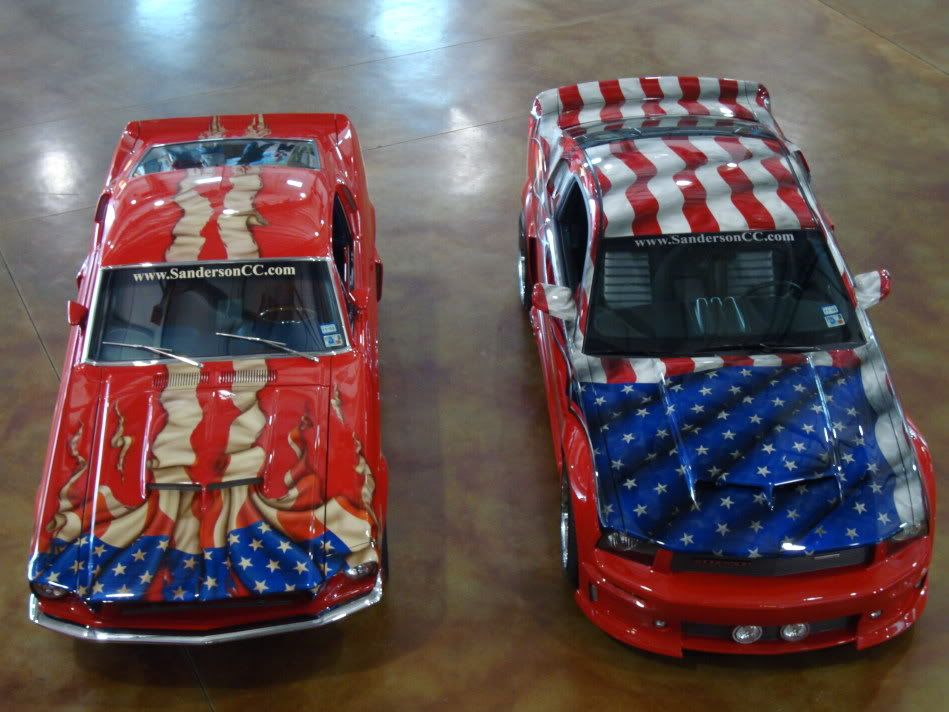 In memory of Stewart S. Stryker and Robert F. Stryker, both killed in action and recipients of The Medal of Honor. We will never forget.